TAKE ACTION
Volunteer and Field Programs: Engaging Arizonans On the Ground
The participation of Arizonans in advocacy, restoration, and wilderness monitoring activities are an essential function of the Arizona Wilderness Coalition's mission to protect our state's wild lands.
In addition to safeguarding Arizona's existing wilderness areas that AWC helped protect in past years, our organization also engages volunteers to assess, monitor, and advocate for the next generation of protected areas.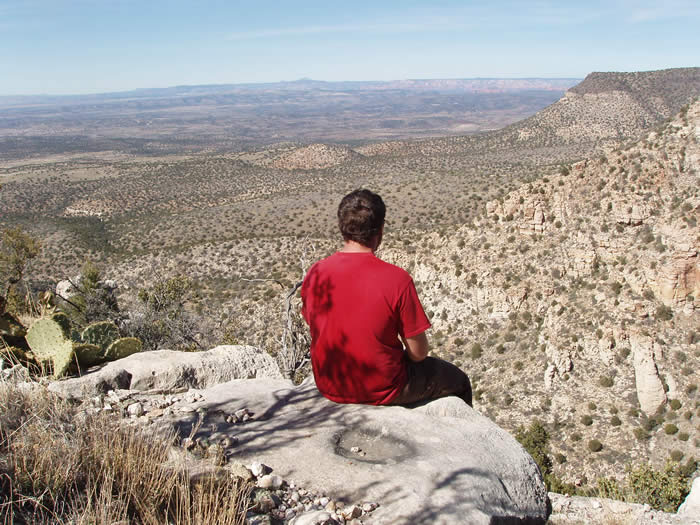 From restoring streamside riparian areas to decommissioning roads at the edge of future wilderness areas, thousands of volunteers have enjoyed our weekend field excursions to every corner of the state. In 2010, we organized field weekends in the Sonoran Desert National Monument, Prescott National Forest, Upper Verde River, and Burro Creek wilderness, among others. As a result, not only has our organization compiled the most up-to-date, accurate assessments of many places on our public lands, we also now maintain the most extensive inventory of potential wilderness areas for future campaigns.
Education is an important component of our field programs. During every field excursion, volunteers learn about the natural and culture history of the place they visit, instilling our citizenry with the knowledge and personal connections to our wildlands that give them the tools necessary to help advocate for their protection.

Find out more about our Wilderness Stewardship Program, run from our Prescott Wilderness Center...no experience necessary and training provided!
The Arizona Wilderness Coalition in collaboration with the Friends of the Verde River is excited to announce a special hands-on experience that will introduce you to the concept of wilderness stewardship. Join us for this two-day event in Prescott National Forest's beautiful Cedar Bench Wilderness.
Interested in volunteering with AWC?
Check out our latest volunteer field schedule here.
Members help us gain the political support necessary to protect our wild places. Become a member today!